Saving Gmail emails to Sharepoint's document library can be a hassle. But with cloudHQ's Save Gmail to Sharepoint, it's really simple! Just click, and save!
Ad-hoc email saving
Saves multiple emails at once, or continuously
Saves all attachments
Supports metadata tagging / folder structure
Directly connects Gmail to SharePoint
Backup and sync your labels to SharePoint
Backup all your emails to SharePoint

Integrated into Gmail No extra software!

Save any Gmail message to SharePoint with 1 click!
Gmail Integration
Save Emails to SharePoint adds a button to your Gmail inbox so you can save emails directly to SharePoint. It's fully integrated with both Sharepoint and Gmail and Google Workspace email, so the process is simple.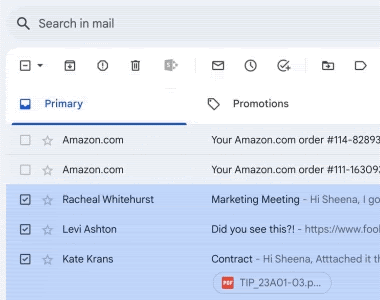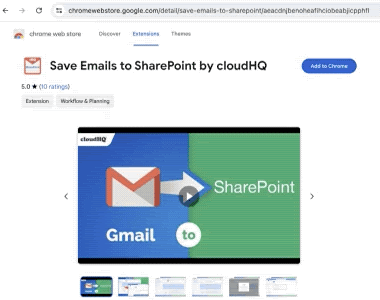 Quick Installation
Get the extension on Microsoft Edge or on Google Chrome, and have it installed within seconds. The app will allow you to easily save your emails directly to SharePoint.
Ad-hoc Email Saving
No need to drag-and-drop or save to your desktop. Just click the button on your Gmail inbox menu, and save your email to your Sharepoint folder. It's easy.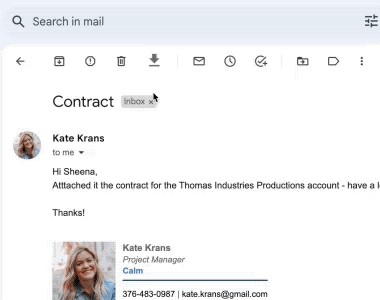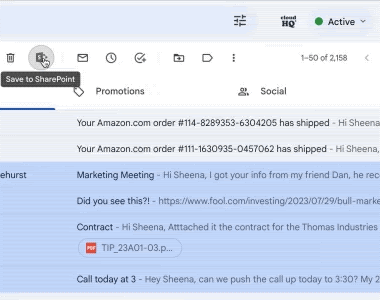 Save Multiple Emails At Once
You can save as many emails as you like:
One email at a time
Multiple emails at a time
All emails at once
All emails at once, and on a continual basis
Save Emails in Your Desired Format
You can also select how you want to save your emails to Sharepoint:
Save each email conversation separately, or combined in one file
With attachments below the email message, or attachments in a separate file
PDF, HTML, TXT, EML formats
The name format for the file name (date first, from, etc)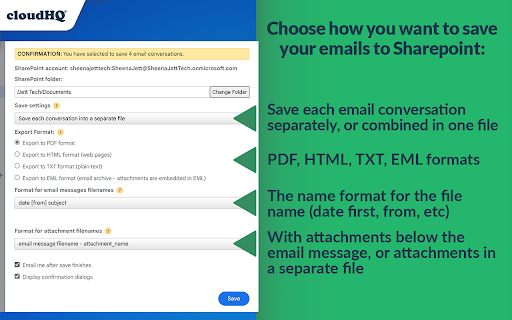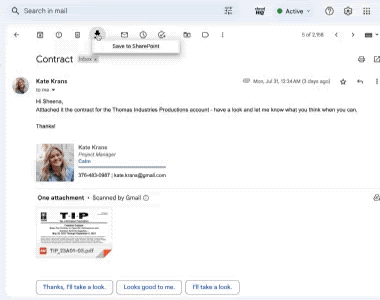 Save Email Attachments
You can choose to save your email attachments:
After the body of your email (most common)
In a separate folder than your email folder
Only save attachments
Save emails with an automated backup
Saving your emails in an automated backup simplifies your entire process! All you would need to do is set it, and forget it! cloudHQ works in the background and ensures that you have your backup in Sharepoint on an ongoing, automated basis.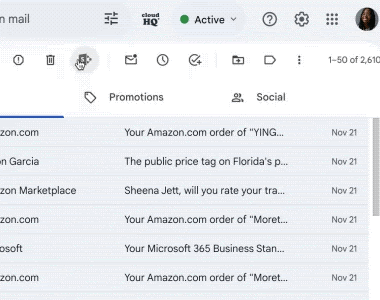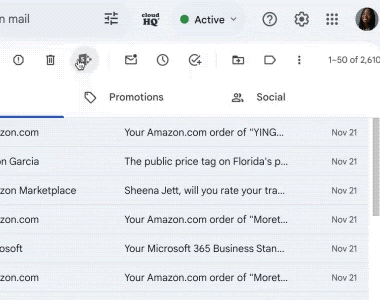 Supports metadata tagging / folder structure
You may have an email folder naming structure that you prefer using when saving your emails. Perhaps it's date first, name, or subject line. Whatever your needs are, cloudHQ can support how they're saved in Sharepoint in an automated or adhoc saving basis. Furthermore, saving emails to Sharepoint's document library is excellent because all your email's metadata remains intact should you ever wish to access it.
Directly connects Gmail to SharePoint
With flexible folder structure and metadata tagging, Sharepoint allows you to move through the cloud with ease, and its document version control and alert system let you keep tabs on all your important emails.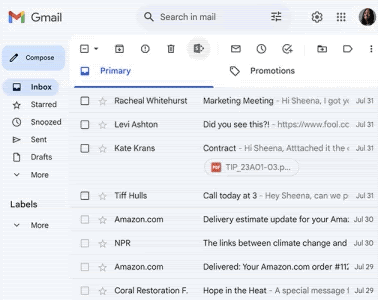 Save 50 Emails per Month for Free
If you're using email from Gmail or G Suite, you can use Save Emails to SharePoint to save 50 emails each month for free. If you need to save unlimited emails per month, the premium version of the extension is only a few dollars a month.
5-Star User Ratings
Users who have downloaded the Chrome extension have been almost universally pleased with its performance and functionality.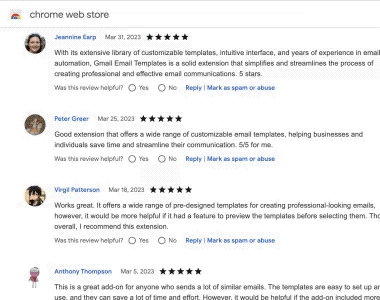 ---
How Are People Like Me Using Save Emails to SharePoint?
Document Important Conversations
You may need to save emails from a specific sender and easily share them with someone else, such as your HR department or your lawyer. Or you may want to save your email conversations for your own future reference. Save your most crucial communications with one click.


Track & Record Sales Communications
Sales professionals know the value of being able to track important moments during a sales cycle. With Save Emails to SharePoint (Microsoft Edge or Google Chrome), salespeople can easily record their conversations with prospects and customers. Extract your best sales lines and tactics from conversations that have closed — or keep a convenient record of the date of agreement.
Save Receipts for Your Accountant
Need an easy way to save emailed receipts for your accountant to access easily? Save them in SharePoint using Save Emails to SharePoint (Microsoft Edge or Google Chrome) in just one click. No more forwarding emails to your accountant's inbox as they come in — just use SharePoint when they're ready to collect receipts.